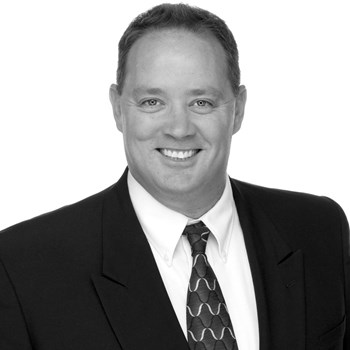 Jeff Goode
Broker Associate
NAI KRAIN Costa Rica
Centro Comercia Pacifico, Local 3
Guanacaste, Guanacaste 50304
Costa Rica
T 506 8411 5347
M 312 888 5558
jeff@kraincostarica.com
Specialties
Commercial and Residential
Background & Experience
Jeff Goode is a seasoned real estate agent and broker with, collectively, over 15 years of experience in Alabama, Chicago, New York, and internationally in Costa Rica. Jeff brings more than 10 years of Sales, Project Management, Building, and Information Technology expertise to his real estate career to provide his clients with a well-rounded observation of not only the current state of the property, but its potential. His expertise lies in your residential and commercial needs.
Over his career in New York and Costa Rica, Jeff has been instrumental in commercial development and the complete sales cycle. His experience spans small marketable complexes to multi-faceted mixed used projects such as hotels, condominiums, live/work space and luxury home sites. Jeff's hands on approach during the developmental stage consists of designing the initial financial strategy of sell-through to maximize financial gain, through the entirety of the project. He employs the highest and best use calculations to produce for commercial properties to obtain unrivaled results. While Jeff's expertise is in the sales of the commercial properties, he has the knowledge, skills and resources to manage the project from inception to completion.
Through the years, Jeff has held various leadership positions within organizations such as Executive Board Member of the National Hills Homeowners Association in Augusta, GA., The USA Rugby South Executive Board, the Rocket City Dart Association Executive Board, and the Roll Tide Chicago Executive Board, University of Alabama's alumni association in the greater Chicago area.
A veteran of Desert Storm with the U.S. Army and double Purple Heart recipient, Jeff's attention to detail and international experience provides clients with an incomparable service. During Jeff' tour in Germany, he purchased a traditional German Biergarten and operated that for 5 years; proving his versatility, natural business savvy and personal experience can be an asset to whatever your real estate requirements may be.
Jeff is the preferred agent with Live and Invest Overseas; an international provider of investors, contacts, and international properties. He is fluent in German and has conversational Spanish skills.
Professional Associations & Designations
Jeff is a member of National Association of Realtors (NAR), the Real Estate Board of New York (REBNY), and the Costa Rica Global Association of Realtors (CRGAR), which is affiliated with the International Consortium of Real Estate Association (ICREA). Jeff has also obtained his Certified International Property Specialist (CIPS) designation.